Case Studies : Grant Wise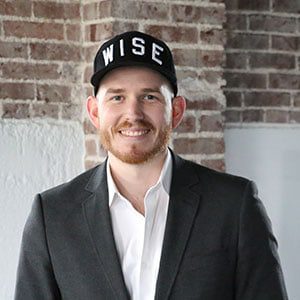 Company Name: Modern Modern Moguls Marketing / Grant Wise
At first, Grant was skeptical that we would be able to get him on the correct podcasts, as he had tried to do so for several years. We promised him that not only would we get on the shows he had been trying to book, but we would also find shows that closely matched his audience.
Grant is an expert in the real estate space and helps realtors to get more leads and drive more business and results. We set up a program to help him only reach realtors, not real estate investors.
We Booked Top Real Estate
Grant saw $100,000 in revenue within 60 days of appearing on podcasts, and in his ad re-targeting, he created an additional $400,000 in revenue.
Show
Host
Est. Reach
1
Super Agents Live
Toby
1000
2
Real Estate Rockstars
9600
3
Real Estate Uncensored
6400
4
Best Real Estate Advice Ever
8700
5
The Sales Evangelist
1000
6
The Power of Great
1000
7
GSD Mode
2300
8
Accelerate
Andy Paul
1000
9
Investing in the US
Reed Goossens
4000
10
The Boom Real Estate Podcast
Megan Ferriss
3000
11
Simple Wholesaling
Brett and Jaren
1000
12
REI Diamonds
Dan Breslin
1000
13
Real Estate Investor Summit Podcast
Mitch Stephen
4300
14
Real Estate Realities
Robert Whitelaw
7500
15
Secrets to Real Estate Investing Show
Holly McKhann
1000
16
Epic Real Estate Investing
Matt Thirault
58600
17
The Art of Passive Income
Mark Podolsky
3500
Podcast Program Est. Total Reach-
114,900
Podcast Program Ad Rate Total Value($25/CPM*30Min)
$86,175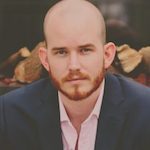 "We saw 10,000% ROI on the podcasts we appeared on."
CEO, Modern Moguls Marketing
Grant had amazing results. Within 60 days, he had created a $100,000 in sales, selling a $5,000 product.
He called me 90 days into his program and said "We took a look and we had an additional $500,000 in revnue and we think it's the podcasts." I was excited, but my next question was: "How did he do that?" So, we scheduled the interview that you see above.
What's not included in that interview was what created that additional $400,000 in revenue; that was his marketing strategy.
After learning what Grant did to create his $500,000 total revenue, we took a look at our service and decided that we could do better.
So we asked Grant exactly what he did differently to create that level of revenue. $100,00 was because we put him on the right podcasts, $400,000 what what he did.
That's when when created the "10X Your Podcast Guest Appearance Course," that we now give all of our clients. It covers exactly what Grant did, including additional information on content repurposing.
In only 60 days, Grant saw immediate results…
Tim Alison, Screw the Naysayers Podcast Podcaster
Lance Essihos, Ignite: Podcasting with Purpose Podcaster, Podcast Production Company
Kimi and Pua, Boss Up Media Podcasters, Digital Marketing
Dr. Ann Barter, Alternative Family Medicine Functional Medicine
Grant Wise, Modern Moguls Marketing Real Estate
Courney Lebedzinski, Wholesome Houses Real Estate / Holistic Health
Ready to See How We Can Help?
Book a 30 minute call below and find out from one of our experts how we can help you to get the results you've been looking for by appearing on top rated podcasts.