Command Your Brand Is The Top Pr Agency For
The Podcast Industry That Has Served 250+ Clients Like…
Great company, great team! They helped craft our podcasting pitch for TapeReal.com and got us featured on a bunch of shows. Highly recommend them.
I've enjoyed working with Brooke. Really professional and service oriented.
Command Your Brand has been responsible for my appearances on high level podcasts and providing me with the opportunity to share my message of hope and healing.
Absolutely blessed to work with the amazing team at Command Your Brand! Each and every interaction has been positive. They truly understand my point of view and connected me with amazin...
Highly recommend if you'd like to increase your authority, credibility and brand equity. Great experience and results.
Very professional and on on point. They have come up with great suggestions, and working with Brooke is a delight.
WHY APPEAR ON PODCASTS AS A GUEST?
Podcasts Are The Place For Your Story
All the big influencers in your industry are jumping on podcast shows and
there's a good reason for it…
Here are the Top Reasons Why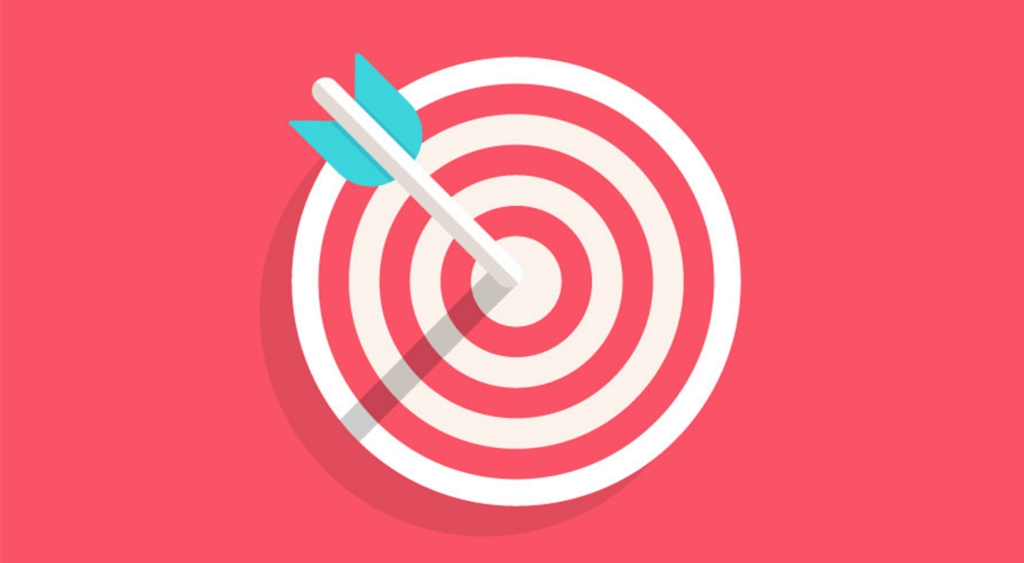 Podcasts are categorized and usually consist of a clearly defined focused audience.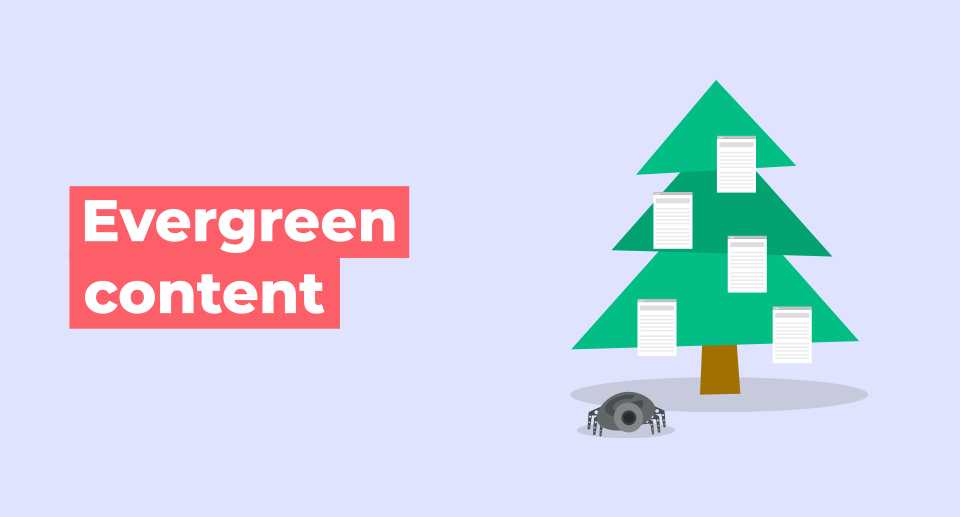 With traditional marketing once your ad spend is depleted your leads dry up. With podcast shows you can get leads for years to come. Gotta love evergreen content!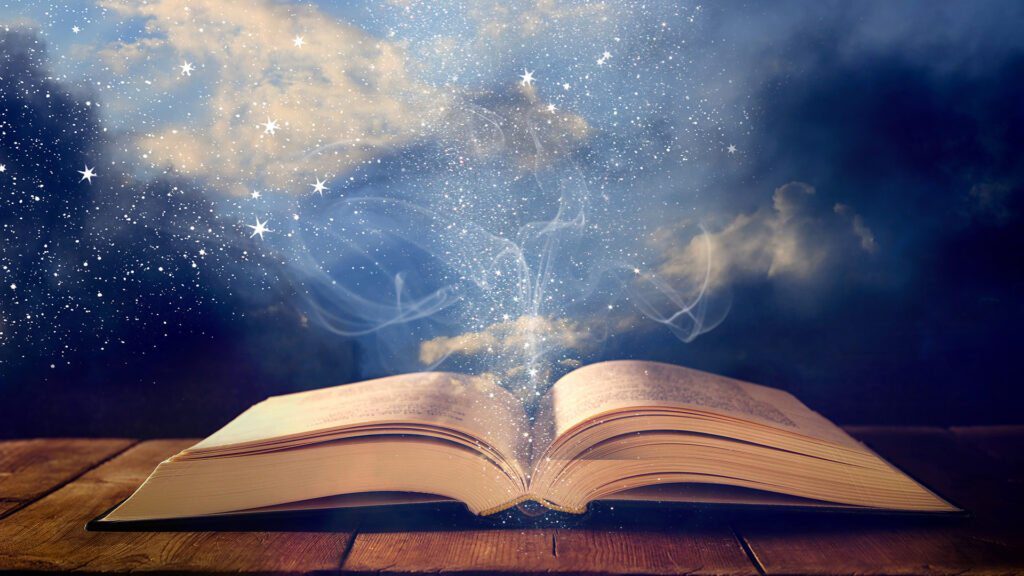 Podcasts are the best platform to share your story and message with a highly engaged audience.
People can't watch videos or read articles while driving, running etc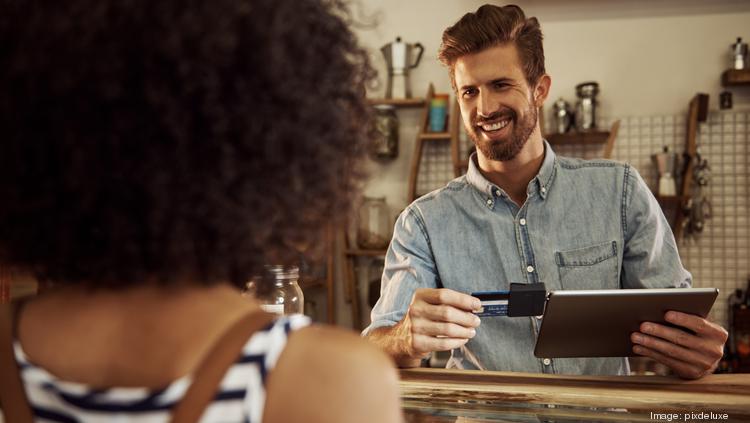 People don't connect to ad banners or promotional content. They connect with real people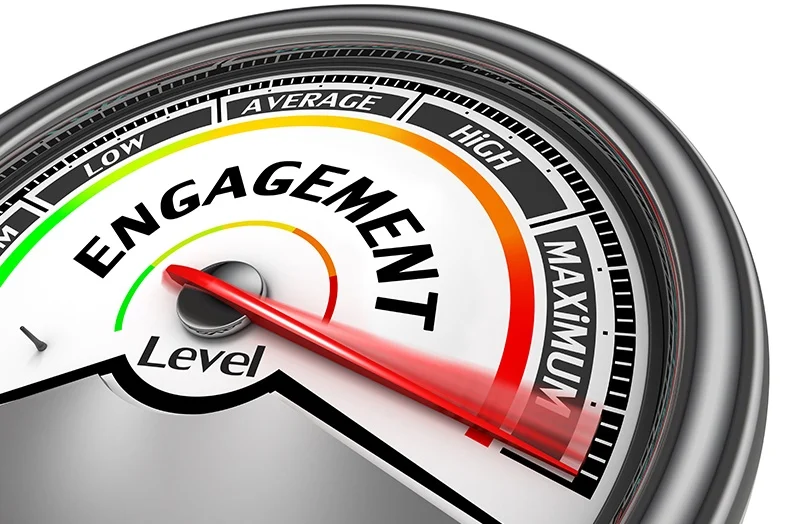 People who listen to podcasts are highly engaged and focused on listening to what is being said. You literally have the audience in the palm of your hand.
So what are you waiting for? Jump on the podcast train and get YOUR story out there!
Each week, more Americans listen to podcasts than have Netflix accounts…
COMMAND YOUR BRAND 'S 8 PHASE PROCESS TO MAKE YOU A PODCAST CELEBRITY
Phase 1
podcast guest strategy intake
Sharing with us what you have to offer as a valuable podcast guest so we can help align your goals with the podcasts.
PODCAST GUEST SUCCESS FORMULA
During your first call, you will receive the our formula for doing a valuable interview every time!
Phase 2
Phase 3
PODCAST
MESSAGING
During this call, you will approve your custom bio & talking points for your podcast campaign.
PODCAST LAUNCH INTERVIEW
You will be interviewed for the Command Your Brand Podcast & receive interview feedback on applying our formula.
Phase 4
Phase 8
PROGRAM PERFORMANCE MONITORING & COMPLETION
Throughout your program, we are monitoring the reach of your campaign & upon completion, you will receive your Podcast Value Analysis for your total program!
PODCAST GUEST INTERVIEWS
Now you are ready to go on podcasts as an expert guest & appear on the top performing shows for your brand!
Phase 7
Phase 6
CUSTOM OUTREACH CAMPAIGN
During this phase, we personalize your outreach campaign for maximum exposure.
PODCAST GUEST HANDBOOK & SHOW TARGETING
On this call, we will go over the logistics of podcast interviews & your custom curated podcast show list.
Phase 5
CEO & CO-FOUNDER, STILLWATER, NEW JERSEY
Jeremy Ryan Slate is the host of the Create Your Own Life Podcast, which studies the highest performers in the world. He studied literature at Oxford University, as well as holding a Master's in Early Roman Empire Propaganda from Seton Hall University. His podcast was named the #1 Podcast to Listen To by INC Magazine in 2019, as well as Top 40 Under 40 by Podcast Magazine in 2013 Jeremy and his wife. Brielle, co-founded Command Your Brand-a new media public relations agency designed to help entrepreneurs share their message by appearing as guests on podcasts. He resides in Stillwater, NJ and is a former competitive powerlifter.
COO & CO-FOUNDER, STILLWATER, NEW JERSEY
The day after she was born she was on the front page of the newspaper being in media is her destiny. As the co-founder of Command Your Brand, she does not take lightly the responsibility of the power of the mic. She helps extraordinary founders and CEOs who are trying to help the world and better mankind by placing them on the correct line of communication to create a global effect.
She holds a BA of Communications with a concentration in Public Relations, has worked in PR for over 15 years by placing clients on top print and television, but believes traditional media is dead. As a pioneer in the field of Podcast PR, she's helped place clients on 5,500+ podcasts She's а mother, wife, Jersey girl, entrepreneur, world traveler, puppy, pig and chicken mama. Her favorite podcast is BussinessWISE.
The Gladiators - Podcast PR Team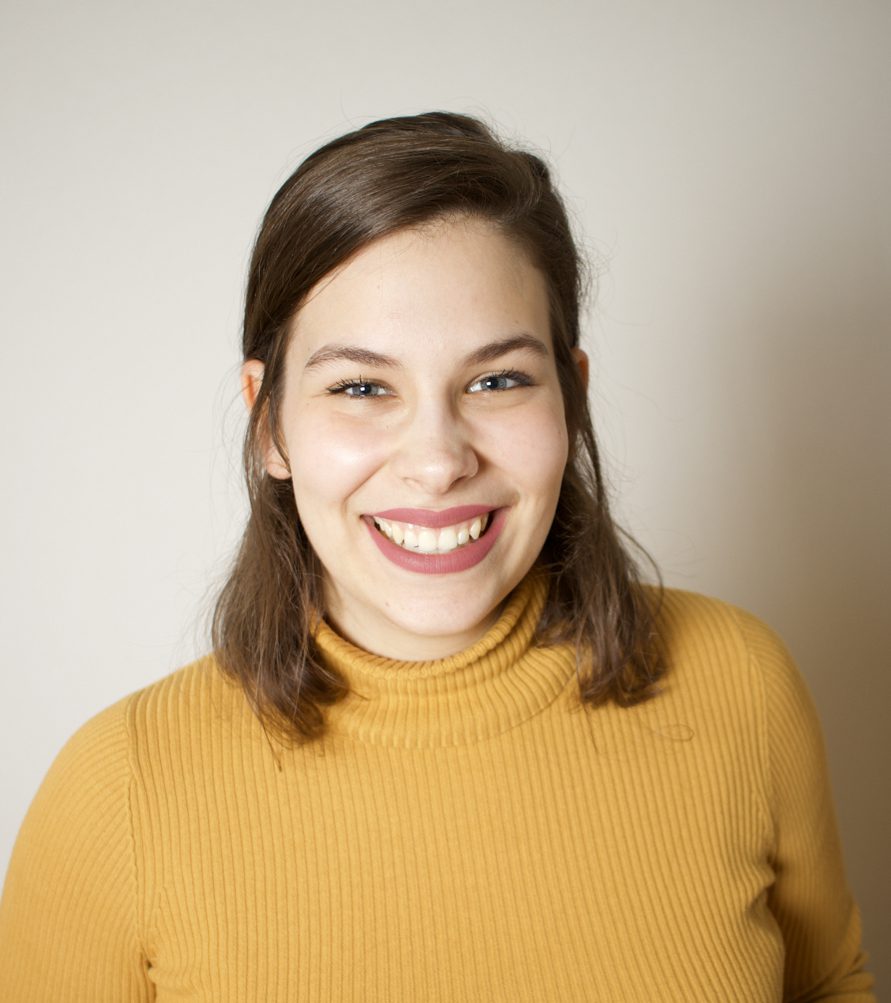 Director of Client Strategy & Publicist, Brooklyn, New York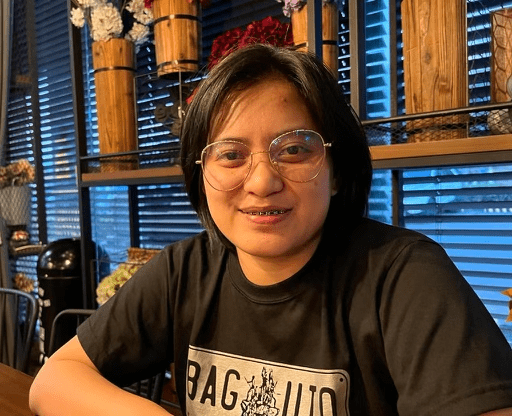 PR Assistant, Manila, Philippines
PR Account Coordinator, Tampa, FL
Onboarding Specialist & Executive Assistant, Manila, Philippines
Onboarding Specialist & Executive Assistant, Manila, Philippines
Director of Sales, Old Bridge, New Jersey
Business Development Representative, New York City, New York
Public Outreach Coordinator, Manila, Philippines
Director of Marketing, Manila, Philippines
Video Producer, Davao, Philippines
Director of Treasury, Manila, Philippines
GENERAL COUNSEL LAKE PLACID, NY
Though we focus on many different verticals, this deck will show you what we have done in the business niche and some of the campaigns we have run in it.
Here's what the business niche looks like for us:
Entrepreneurship
Motivation
Investing
Management (HR, C-Suite)
Marketing (SEO, Social Media)
Real Estate
Thought Leadership (Author)
The following are actual campaigns run by Command Your Brand, including total reach and value in comparison to ad rates.
Phillip Stutts - 24 SHOWS
Show
Host
Est Reach
1
Onward Nation
Stephen Wossner
1000
2
Growth Now Movement
Justin Schenck
1000
3
Art of Charm
AJ
265000
4
Leaders in the Trenches
Gene Hammett
2000
5
Concsious Millionaire
JV Crum
3000
6
Self Made Man
Mike Dillard
10000
7
Bacon Wrapped Business
Brad Costanzo
3000
8
Growth Experts
Dennis Brown
2300
9
Success Profiles
Brian Wright
4000
10
Real Marketing Real Fast
Doug Morneau
1000
11
The Real Brad Lea is Dropping Bombs
Brad Lea
8500
12
No Quit Living
Chris Wirth
1000
13
Online Marketing Strategies Podcast Show
Phil Adair
1000
14
Leadership & Loyalty Podcast
Dov Baron
3000
15
Build Your Network
Travis Chappell
20400
16
Business Owners Radio
Craig Moen & Shye Gilad
6000
17
Everyone Hates Marketers
Louis Grenier
9000
18
Leadership Happy Hour
Chip Lutz, CSP
6100
19
Thrivetime Show | Business School without the BS
Clay Clark
96500
20
Purpose Driven Entrepreneur
Matt Brauning
15000
21
Donnie's Success Stories
Donnie Boivin
1100
22
Growth Mindset University
Jordan Paris
1000
23
Entrepreneur Hour
Chris Harris
1000
24
Ace Weekly
Andrew Evans
7100
25
Join Up Dots
David Ralph
1700
Podcast Program Est. Total Reach
470,700
Podcast Program Ad Rate Total Value($25/CPM*30Min)
$353,025
Show
Host
Est. Reach
1
Super Agents Live
Toby
1000
2
Real Estate Rockstars
9600
3
Real Estate Uncensored
6400
4
Best Real Estate Advice Ever
8700
5
The Sales Evangelist
1000
6
The Power of Great
1000
7
GSD Mode
2300
8
Accelerate
Andy Paul
1000
9
Investing in the US
Reed Goossens
4000
10
The Boom Real Estate Podcast
Megan Ferriss
3000
11
Simple Wholesaling
Brett and Jaren
1000
12
REI Diamonds
Dan Breslin
1000
13
Real Estate Investor Summit Podcast
Mitch Stephen
4300
14
Real Estate Realities
Robert Whitelaw
7500
15
Secrets to Real Estate Investing Show
Holly McKhann
1000
16
Epic Real Estate Investing
Matt Thirault
58600
17
The Art of Passive Income
Mark Podolsky
3500
Podcast Program Est. Total Reach-
114,900
Podcast Program Ad Rate Total Value($25/CPM*30Min)
$86,175
Show
Host
Est Reach
1 Command Your Brand Show
Jeremy Slate
2,000
2 WIL Talk
Vicki Bradley
2,000
3 Lead At Work and At Home
Mark Greenburg
1,000
4 Lead. Speak. Grow. Podcast
Dr. Maquisha Mullins
2,000
5 Quirky HR
Dana Dowdell
1,000
6 Talk Talent To Me
Rob Stevenson
1,700
7 Impact Driven Leader Podcast
Tyler Dickerhoof
2,000
8 The Working Experience
John Brancaccio & Matt Kerr
2500
9 The Modern Manager/td>
Mamie Kanfer Stewart
7,000
10 Lead Your Life
Debbie Heiser
1,000
11 Come Rain or Shine
Dan Cockerell
3,000
12 Win Make Give
Chad Hyams
1,000
13 Be Real Show
Travis Huff
1300
14 Office Hours
David Meltzer
1,000
Podcast Program Est. Total Reach
26,500
Podcast Program Ad Rate Total Value($25/CPM*30Min)
$19,875.00
Rachel Gainsbrugh - 27 SHOWS
Show
Host
Est Reach
1 Command Your Brand Show
Jeremy Slate
2,000
2 Ready Investor One
Paul David Thompson
2,000
3 Just Start Real Estate
Mike Simmons
3,000
4 Creating Wealth through Passive Apartment Investing
Rama Krishna
1,400
5 The Worthy Physician Podcast
Dr. Sapna Shah-Haque
2,100
6 Rental Property Owner & Real Estate Investor Podcast
Brian Hamrick
8,000
7 Old Dawg's REI Network
Bill M
5,000
8 Creating Wealth Real Estate
Jason Hartman
9,400
9 Passive Wealth Strategy Show - Real Estate for Busy Pros
Taylor Loht
1,100
10 Escape From The Burnout Society
Gabriela Guzman Sanabria
3,400
11 Living Off Rentals
Kirby Atwell
2,000
12 DocWorking
Jen Barna MD
1,200
13 Real Estate Investing Through Cash Flow
Kevin Bupp
14,300
14 Real Estate Investing with the REI Mastermind Network
Jack Hoss
1,300
15 The Level Up REI Podcast
Lisa Hylton
2,000
16 Your Health Transformed
Franchell Hamilton
2,800
17 Everyone's Talkin' Money
Shannah Game
21,900
18 The Money Nerds Podcast
Whitney Hansen
11,600
19 Time Out With The Sports Dr. Podcast
Dr. Derrick Burgess
2,000
20 The DreamNation Podcast
Casanova Brooks
2,800
21 Investing in the US
Reed Goossens
4,000
22 Real Estate Investing for Women
Moneeka Sawyer
1,000
23 Let's Talk Real Estate Investing
Sharon Vornholt
3,000
24 Tamra Simons- LIVE The Real Estate Power Chat
Tamra Simons
2,000
25 Ask A House Cleaner
Angela Brown
2,000
26 Icons of Real Estate Podcast
Tomas Fonseca
857
27 Short Term Rental Secrets
Michael Sjogren
2,000
Podcast Program Est. Total Reach
114,157
Podcast Program Ad Rate Total Value($25/CPM*30Min)
$85,617.00
Grant Wise, Modern Moguls Marketing Real Estate
Courney Lebedzinski, Wholesome Houses Real Estate / Holistic Health
Tim Alison, Screw the Naysayers Podcast Podcaster
Lance Essihos, Ignite: Podcasting with Purpose Podcaster, Podcast Production Company
Kimi and Pua, Boss Up Media Podcasters, Digital Marketing
Dr. Ann Barter, Alternative Family Medicine Functional Medicine
TRADITIONAL MEDIA PR
vs.
PODCASTING PR EXPLAINED
MYTH 2:  Only go on big podcasts.
TRUTH: Niching is way more valuable because you can select the exact type of audience you want to be in front of, creating better ROI.
The bottom line: Radio doesn't know who's listening. Podcasts know exactly who is listening, and those numbers are tracked in public charts.
Don't let the lie confuse you. Get on podcasts and grow. Want to change the playing field?
The team at Command Your Brand can help you do that, book a call below to see how.
Traditional Media (Radio) PR:
In traditional PR, you pay a monthly fee for work; a retainer. While you may pay monthly for CYB to fit you budget, it's NOT a retainer. You're paying for a program not just a number of bookings. That program includes the winning guest formula for podcast success, a media kit, media one sheet, marketing training course and a guaranteed number of placements. We always over deliver on the number of placements we promise, so don't stress.
We've spent years building, systems and finding the right softwares that we're able to guarantee a minimum reach of 1,000 downloads per episode. While many shows we've booked for clients do 10 or 100 times that, we make sure its the best use of your time.
The clients that really win with our service understand it's not just about the shows that you're on. Each host you are connected with is an influencer in their own right; those connections can create joint ventures, speaking opportunities and even unexpected friendships. They also realize the power of how to use the content they're creating to strengthen what they're doing. In addition, they realize the more shows they're on, the better their impact.
Apply Now to See How We Can Help!
Book a 30 minute below and find out from one of our experts how we can help you to get the results you've been looking for by appearing on top rated podcasts. The Below form will help us get you scheduled with the right expert on our team.
12 Podcast Placements, Estimated 7 Months, Including Setup Month
(Min. 1,000 Downloads Per Episode)
Campaign Setup : $2,750
Per Month (6): $1,400
*Paid via Wire or ACH. Credit Cards are allowed for monthly, not Paid-in-Full as we're passing the merchant processing savings to you.
24 Podcast Placements, Estimated 13 Months, Including Setup Month
(Min. 1,000 Downloads Per Episode)
Campaign Setup : $2,750
Per Month (12): $1,200
*Paid via Wire or ACH. Credit Cards are allowed for monthly, not Paid-in-Full as we're passing the merchant processing savings to you.
"HELPING BRANDS TO HARNESS THE POWER OF PODCASTING"