Case Studies : Stefani Boyd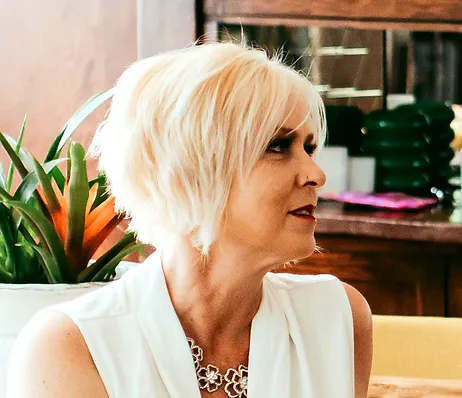 Company Name: STEFANI BOYD (BROKER & MORTGAGE SPECIALIST)
Stefani is a Sacramento local serving those in California and those leaving California with their home mortgage needs.  After a successful career in criminal investigations as one of the youngest criminal investigators in Sacramento County, Stefani went on to pursue her dreams of joining the family real estate business.  She spent years learning the ins and outs of real estate and lending with her family brokerage. Now, Stefani has both her real estate and mortgage broker licenses and is the CEO of her own corporation.
Stefani is passionate about grassroots community outreach and enjoys working with her community to find solutions to help people experiencing homelessness in Sacramento. She also loves singing, yoga, painting and traveling.
We Booked Top-Tier Podcasts
We Adi on many shows that she dreamed of…
Show
Host
Est Reach
1 Command Your Brand Show
Jeremy Slate
2,000
2 The Business Credit and Financing Show
Ty Crandall
1,400
3 The Smart Agents Podcast
Michael Walter
2,000
4 The Loan Signing Hustle
Brett Rightler
2,000
5 Investor Mama
Jen Narciso
2,000
6 The Residual Real Estate Agent Show
Jose Luiz Morales
2,000
7 Women In Leadership
Annemarie Cross
2,000
8 The New Mom Boss Podcast
Kallista Andersen
2000
9 Women Entrepreneurs Extraordinaire
Julie Anderson
2,000
10 LIVE The Real Estate Power Chat
Tamra Simons
2,000
11 The Mompreneur Mindset Podcast
Gianna Diggs
2,000
12 Real Estate Business Builders
Lars Hedenborg
2,300
13 Peer 2 Peer Real Estate's podcast
William Morales
2,000
14 Audacious Mamas - Inspiration and Strategies for Mompreneurs
Stephani Roberts
4,300
15 You Don't Know What You Don't Know!
Kristen and Robin
2,000
16 The Real Build
Bill Reiman
2,000
17 Brazen and Brave
Kelley Rowland
1,000
18 Free Life Agents
Kobe Xin
2,000
19 Raised on Real Estate, The RORE Podcast
Gregory Angello
3,200
20 BragTalks
Heather VanCura
2,100
21 Real Estate Marketing Dude
Mike Cuevas
7,000
22 Lead To Greatness Podcast
Cedric Francis
2,000
23 Moms in Real Estate
Angela Fazio
2,000
24 Laugh, Lend and Eat
Fobby Naghmi
2,000
25 MVP Real Estate Podcast
Marcus Perleberg
2,000
26 Elite Agent Secrets, Start, Grow and Scale Your Real Estate Business
Andrew Dunn and Peter Michael
428
27 Icons of Real Estate Podcast
Tomas Fonseca
857
28 The Explosive Growth Podcast
Morad Fiki
1,000
29 Grateful Heart Tv
Rebecca Hidalgo Rains
2,000
30 Raised on Real Estate, The RORE Podcast
Gregory Angello
3,200
Podcast Program Est. Total Reach
64,785
Podcast Program Ad Rate Total Value($25/CPM*30Min)
$48,588.00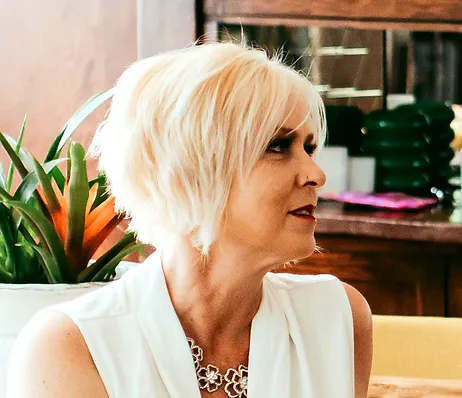 Christopher Maher is a former US Navy SEAL who endured intense physical, mental, and emotional stress as a US Navy SEAL and child.
BROKER & MORTGAGE SPECIALIST
Our goal was to get Adi next to top influencers as the positioning for her program was to build her influence personally as well as increase the exposure of Teami Blends.
We got her booked on many high visibility shows as for her the quality of show and the quality of the influencer that she was spending time with was vital to brand growth. 
We connected her with awesome influencers like Elena Cardone, Brad Lea, Sunny Lenarduzzi and Chalene Jonnson; vital to her branding and the company branding.
Tim Alison, Screw the Naysayers Podcast Podcaster
Lance Essihos, Ignite: Podcasting with Purpose Podcaster, Podcast Production Company
Kimi and Pua, Boss Up Media Podcasters, Digital Marketing
Dr. Ann Barter, Alternative Family Medicine Functional Medicine
Grant Wise, Modern Moguls Marketing Real Estate
Courney Lebedzinski, Wholesome Houses Real Estate / Holistic Health
Ready to See How We Can Help?
Book a 30 minute call below and find out from one of our experts how we can help you to get the results you've been looking for by appearing on top rated podcasts.